Heather Littlefield – Boston Massachusetts Wedding Photographer
Thank you for your interest in Heather Littlefield Photography, now part of 
617 Weddings
!  I have teamed up with 2 great Boston Wedding Photographers and an entire team of wedding professionals.  Everything wedding and engagement related will now go through one awesome company.  You'll get the same individual attention and customer service that I always strive to provide to all of my clients, but it will be even better and easier!  I now have a wonderful office to work out of for consults and meetings.  No more having to find the nearest Panera or restaurant with wifi!  You can also book a DJ, Video, Event lighting, and planning services all in one place, and you even get a small discount for each additional service you book with us.  We know that every penny counts when it comes to a wedding budget!  To get in touch with me for wedding services, please send an email to heather@617weddings.com or via the contact page, and I'll be in touch right away.  To see my latest work, check out the Blog, or Portfolios tabs!
My motto is Creative, Beautiful, and Fun.  No two couples are alike, and everyone has a different story to tell.  I like to get to know my clients on a more personal level so we can tell your story on your wedding day.  Knowing a little more about the both of you will help me create photos that suit your personalities.  I have a few "signature poses" I like to use, but do my best to mix it up so your photos have variety and a personal touch.  This will give you a great mix of candid, posed, and detail photographs that you'll love and cherish forever.  My style is photojournalistic, capturing moments as they happen throughout your wedding day, and telling your story as you look through your photos.  Creating beautiful artwork that you'll be proud to hang on your walls and display in your album is my ultimate goal.  And last but not least, your engagement session and wedding day should be fun, and the process of taking the photos should be fun too!  We can incorporate almost anything you want into your photos, and I'm always open to input and suggestion from you.  If you need some ideas, I'm always happy to make suggestions and brain storm!
I am located in Beverly, Massachusetts.  If you need to contact me, please send an email to heather@617weddings.com or heather@heatherlittlefieldphotography.com.  I had to remove my phone number from the website due to too many spam phone calls.
Heather Littlefield is a Boston Wedding Photographer, serving all of Boston, Massachusetts, New Hampshire, Rhode Island, Maine,  the rest of New England, and beyond.
617 Weddings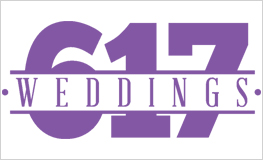 I am now part of the amazing team at 617 Weddings! If you need more than just photography, check out our website for Video, DJ, Uplighting, Officiants and more!
Visit 617 Weddings Website

»
Engagement Photos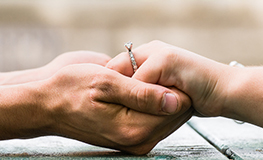 Engagement sessions are a great way for us to get to know each other, and for you to have new photos to use for save the dates, guest books, and more! Sessions start at $350.
View Engagement Portfolio

»
Wedding Portfolio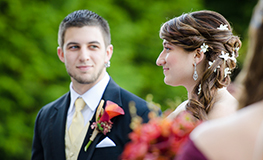 At 617 Weddings, our goal is to capture your wedding day in an unobtrusive, photojournalistic way. View my portfolio to see if my style fits your wedding day vision!
View Wedding Portfolio

»
All content and photos ©Heather Littlefield Photography