Jenn & Rony – Mystic Aquarium Surprise Penguin Proposal
Surprise proposal photography is growing in popularity very quickly these days.  Needless to say, my first one was pretty epic!  Rony, a past co-worker and long time friend of mine was planning on proposing to his girlfriend Jenn.  He had contacted me about it a few times, and we kept in touch as he started to plan.  She loves penguins, so he knew that he wanted to incorporate them in some way.  He found out that the Mystic Aquarium in Mystic, CT does hands-on penguin encounters.  It couldn't be more perfect!
Once he had the ring, we had our planning meeting to set everything up.  I would join their tour group and capture their big moment as it unfolded.  Luckily, Jenn had never met or seen me before so it was easy to blend in.  At least as well as one can blend in with a giant camera bag and purple hair.  It would have made it a lot more difficult if she had!  The bonus to capturing their proposal during the penguin encounter, was that I got to participate in that too.  It was so much fun and educational.  I love animals, so getting to meet and pet a penguin up close was a great addition to an already awesome day.
After the encounter ended, each person got to take a picture with our new friend, BlueBlue.  Rony and Jenn were last, and the trainer told them I was there from the marketing department to take some photos.  She asked them how long they'd been together, and gave them some facts about penguins pairing up.  It was then that Rony asked Jenn to marry him, and of course she said yes!
Thank you to the Mystic Aquarium for being so accommodating and helping us plan this special moment!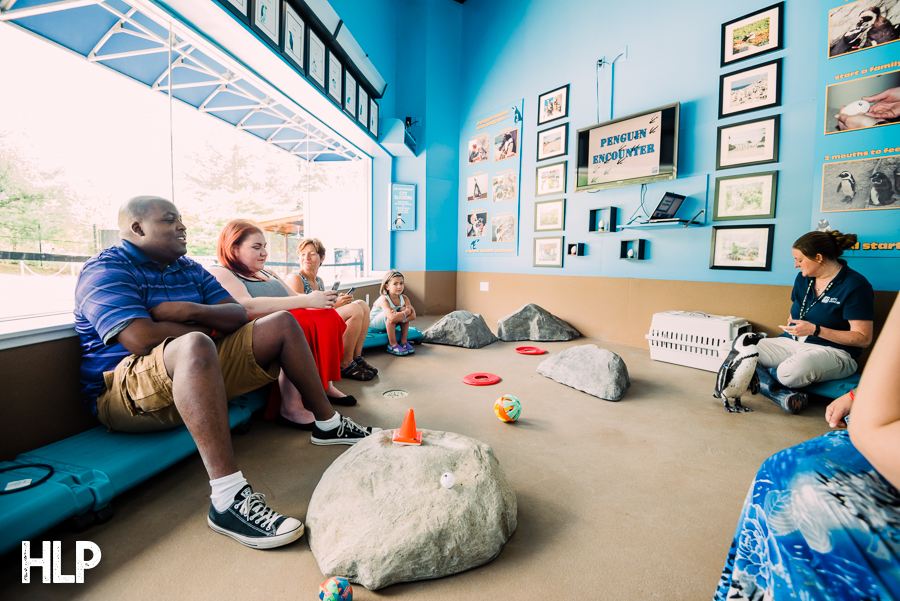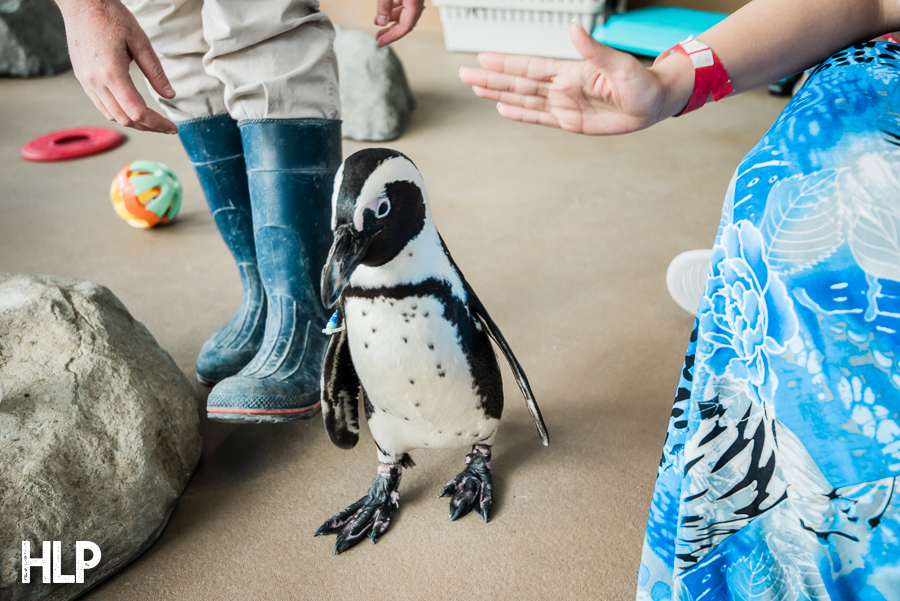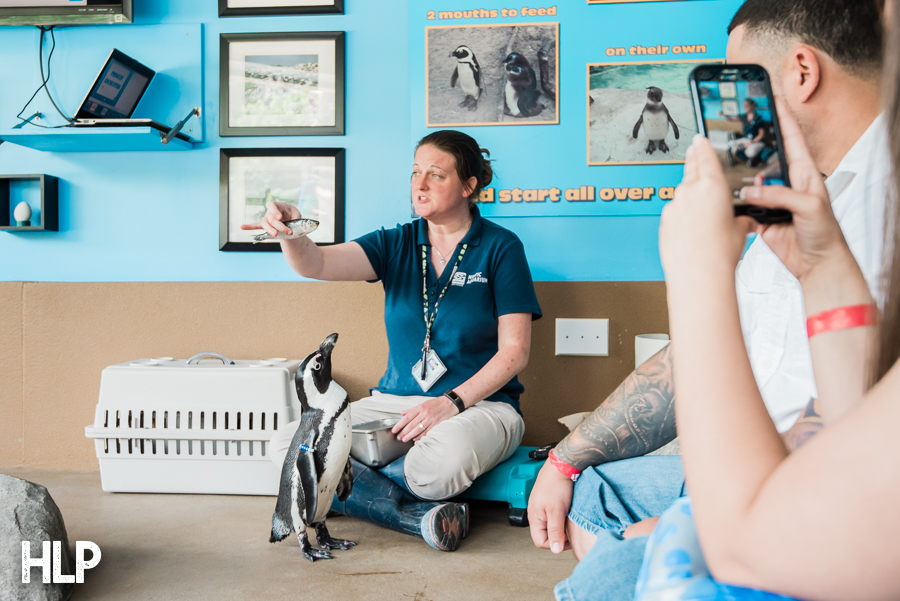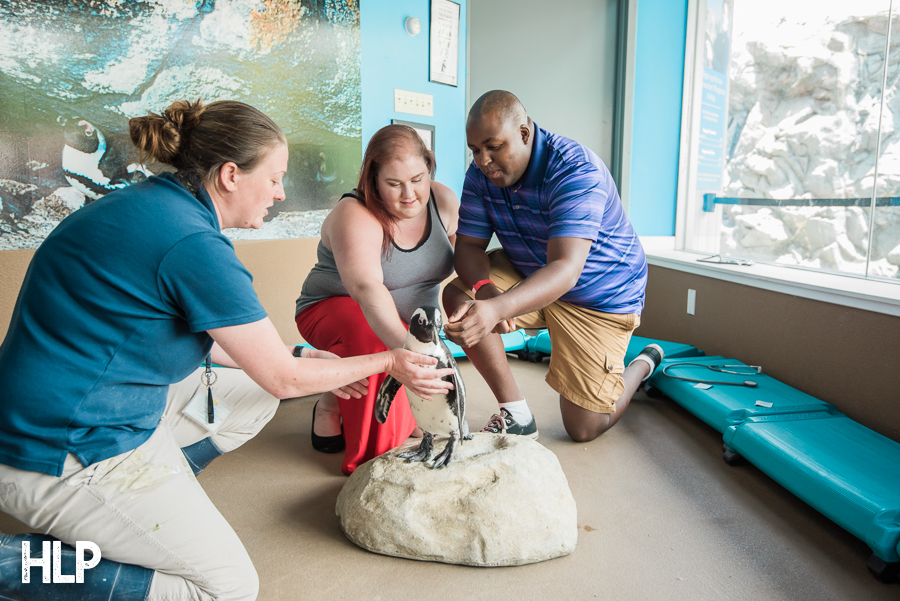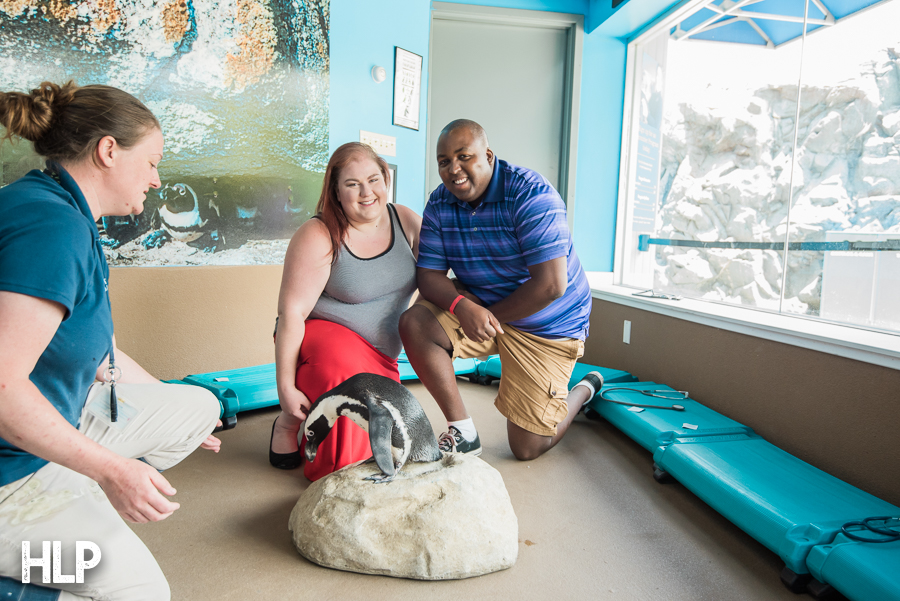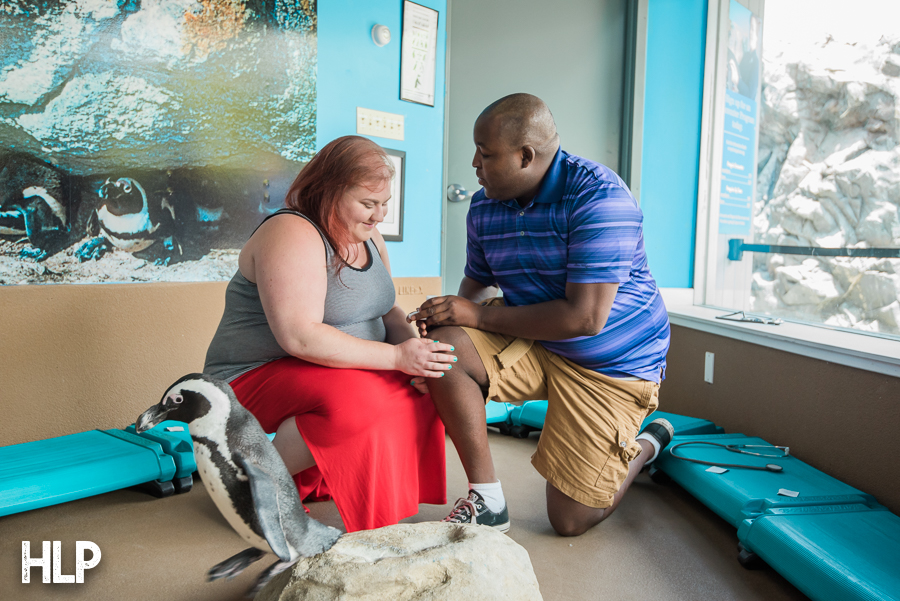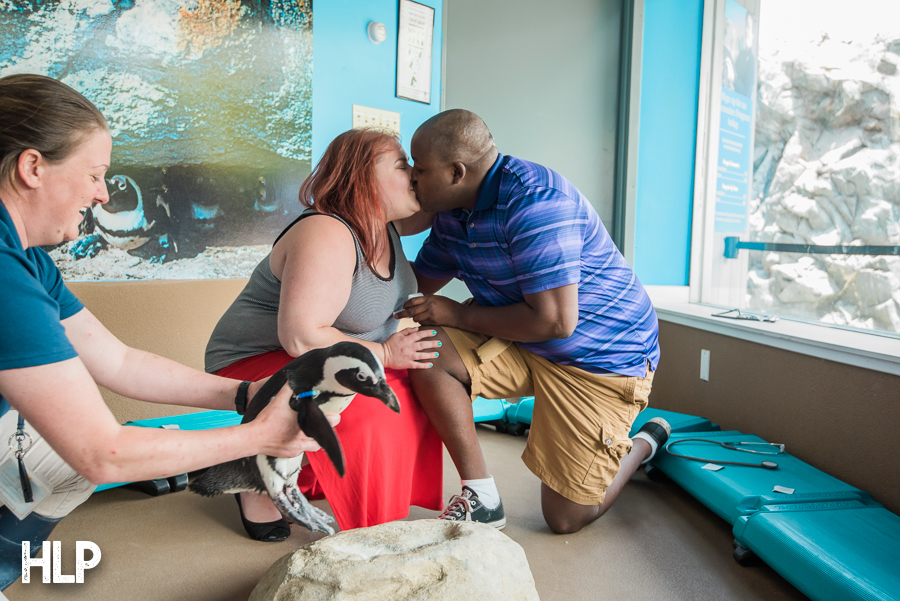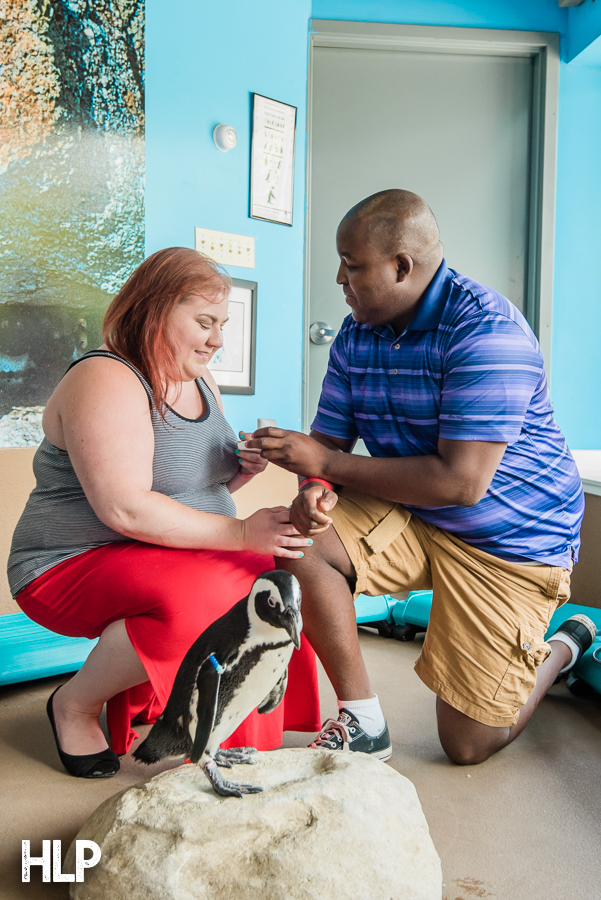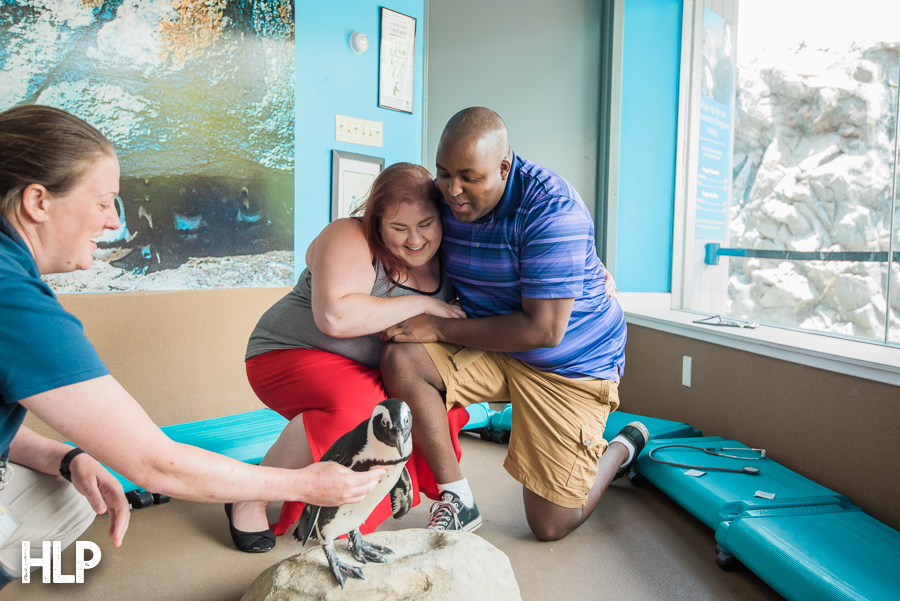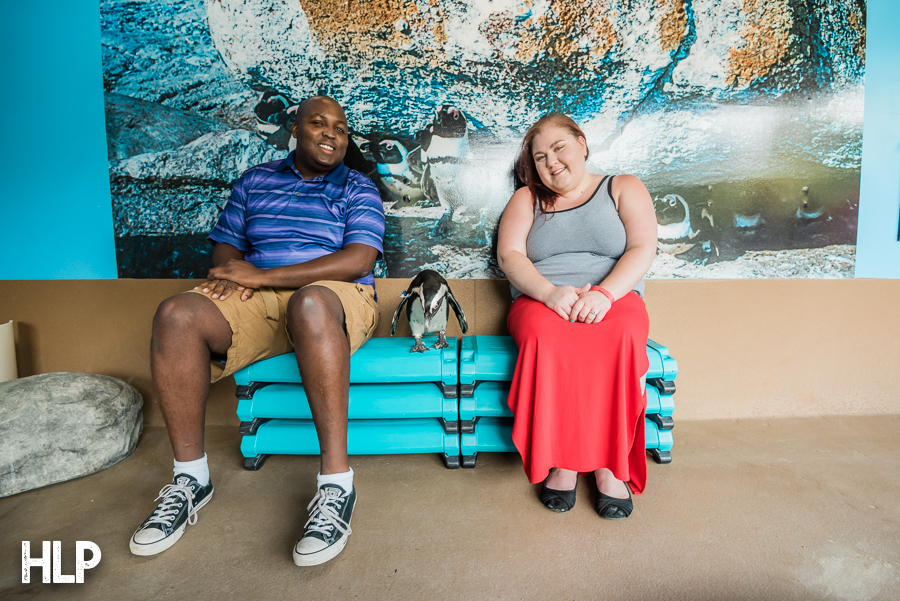 All content and photos ©Heather Littlefield Photography