Juliana & Jim – North End Engagement Photos
Juliana & Jim were referred to me by a good friend for their wedding photos.  Referrals are awesome and I love them, so please keep sending them my way!  All of the clients that have been referred to me so far have been wonderful, and I can't wait to shoot their weddings.
Anyway, Juliana & Jim's wedding isn't until next October, but they are having an engagement party this year to celebrate with friends and family, so they chose to do an engagement session as part of the celebration.  They wanted something different for their photo location so I suggested shooting in Boston.  After some brainstorming, we decided on Boston's North End.
We arrived on a Friday evening and the weather couldn't have been more perfect.  It was a warm, breezy day with just the right amount of sun and clouds.  We started off at Copp's Hill Terrace, and eventually made our way through the North End to the waterfront.  I had a great assistant, Dino Rowan Photo, who graciously dragged my granny cart full of equipment and took some behind the scenes photos.  Afterwards, Juliana, Jim & I shared a pizza dinner.  Not a bad way to end an awesome session.  And ladies, I highly suggest getting your makeup done before a session if you can.  Juliana comes from a family of cosmetologists and her makeup was flawless!  It really shows in the photos too.  Of course they are a gorgeous couple and I love all of their photos!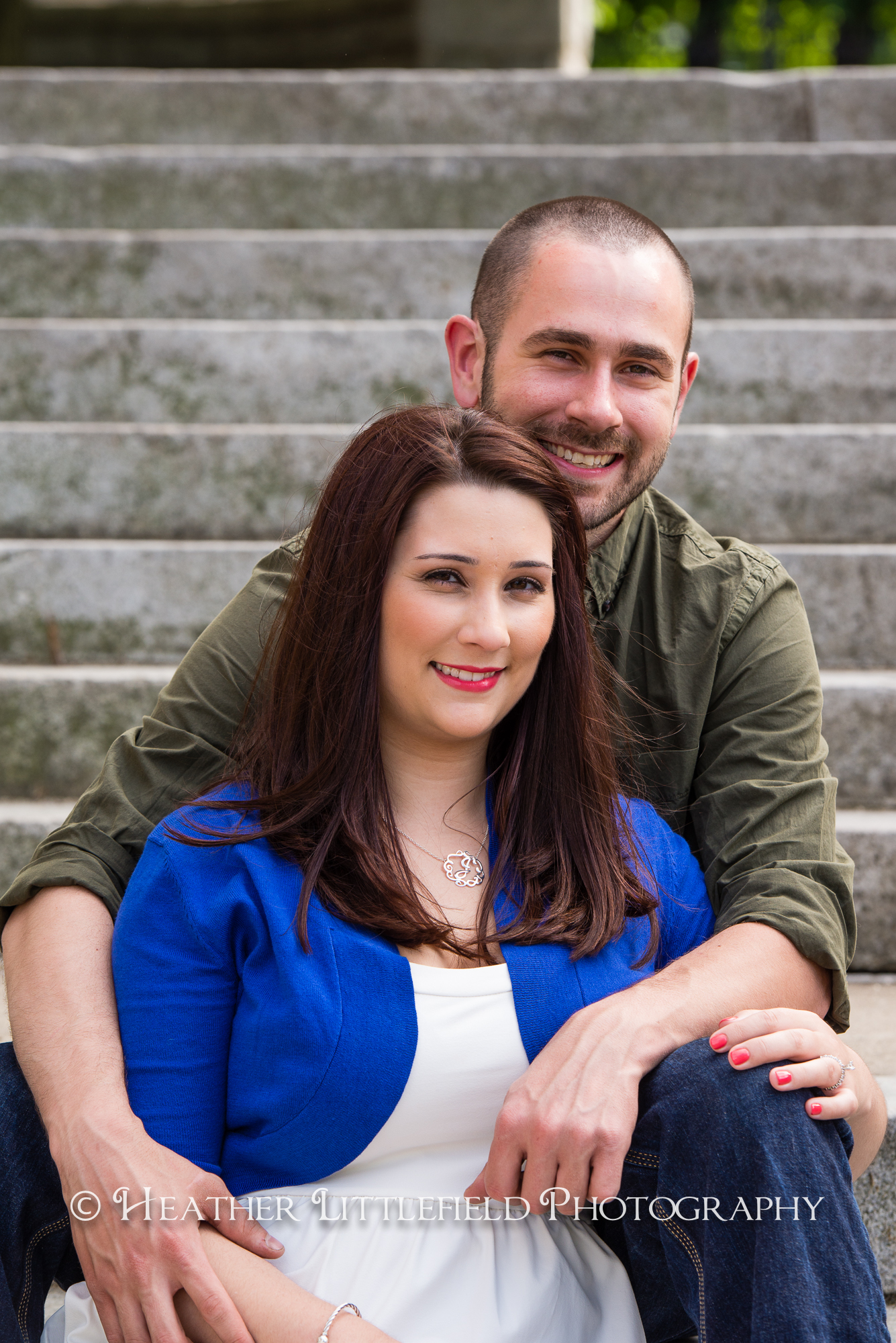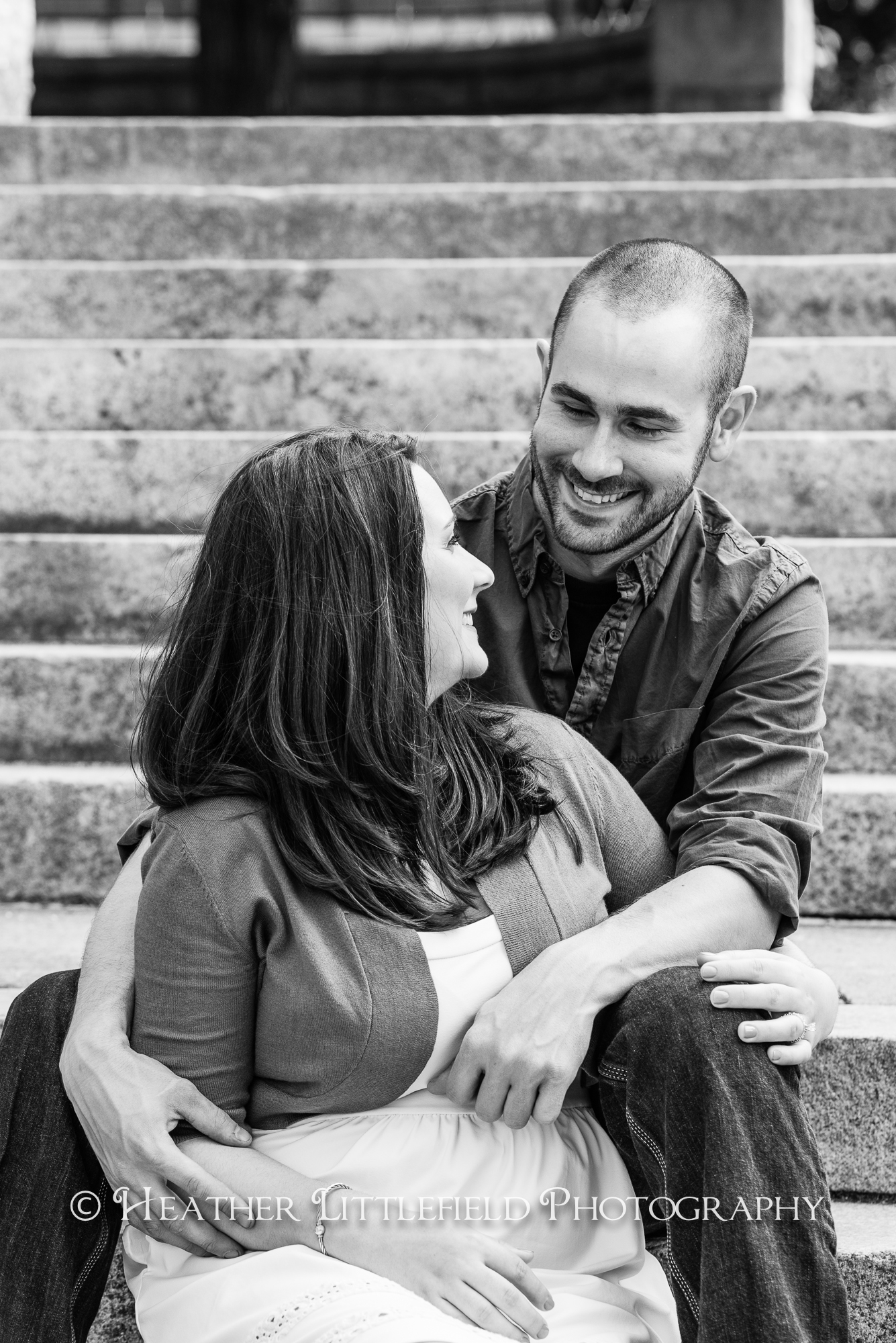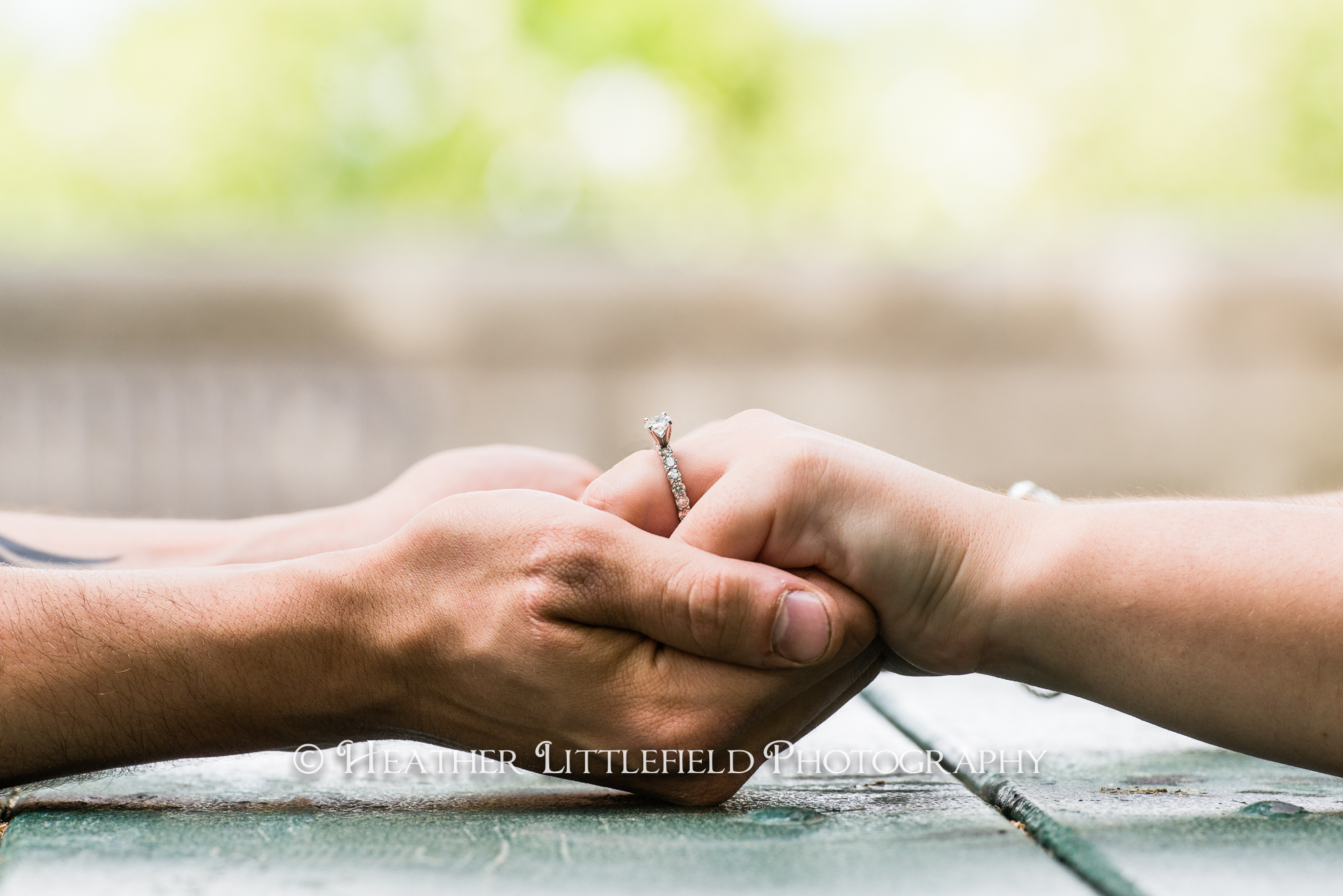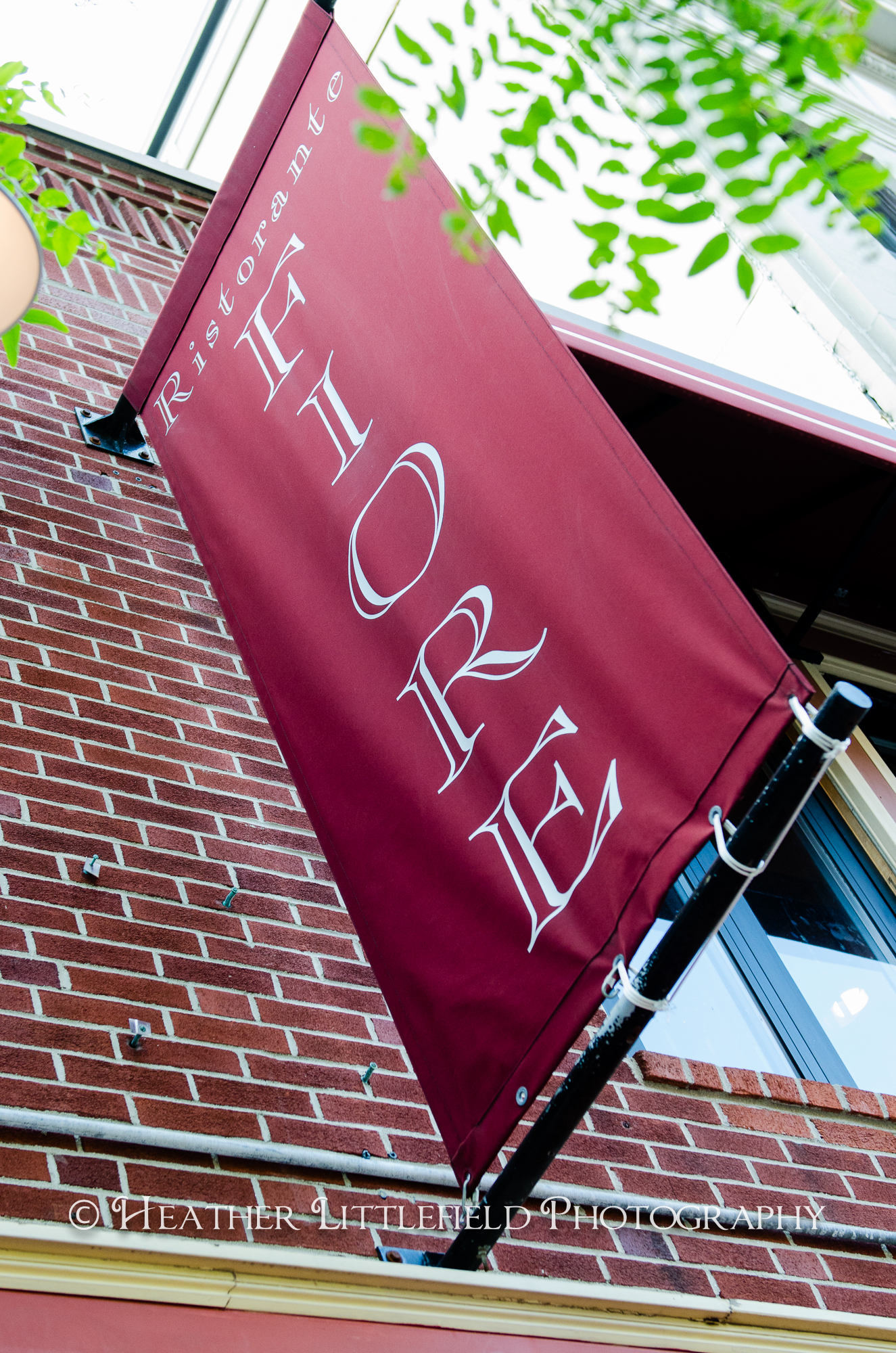 His last name is Fiore, so we had to stop here!  I tried to get a photo of them under the sign but sadly, the tree growth was too much, so we just did a few shots in front instead 🙂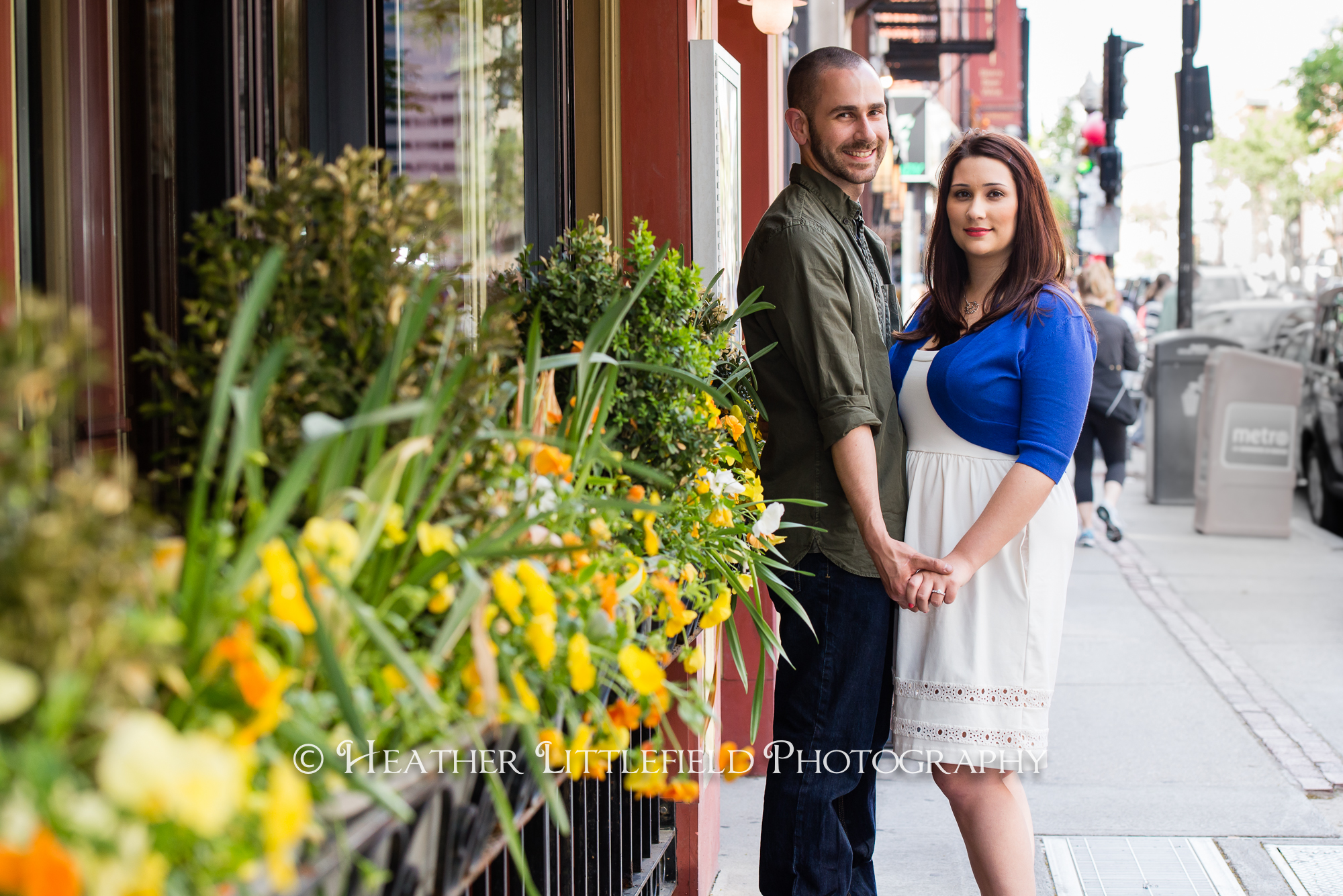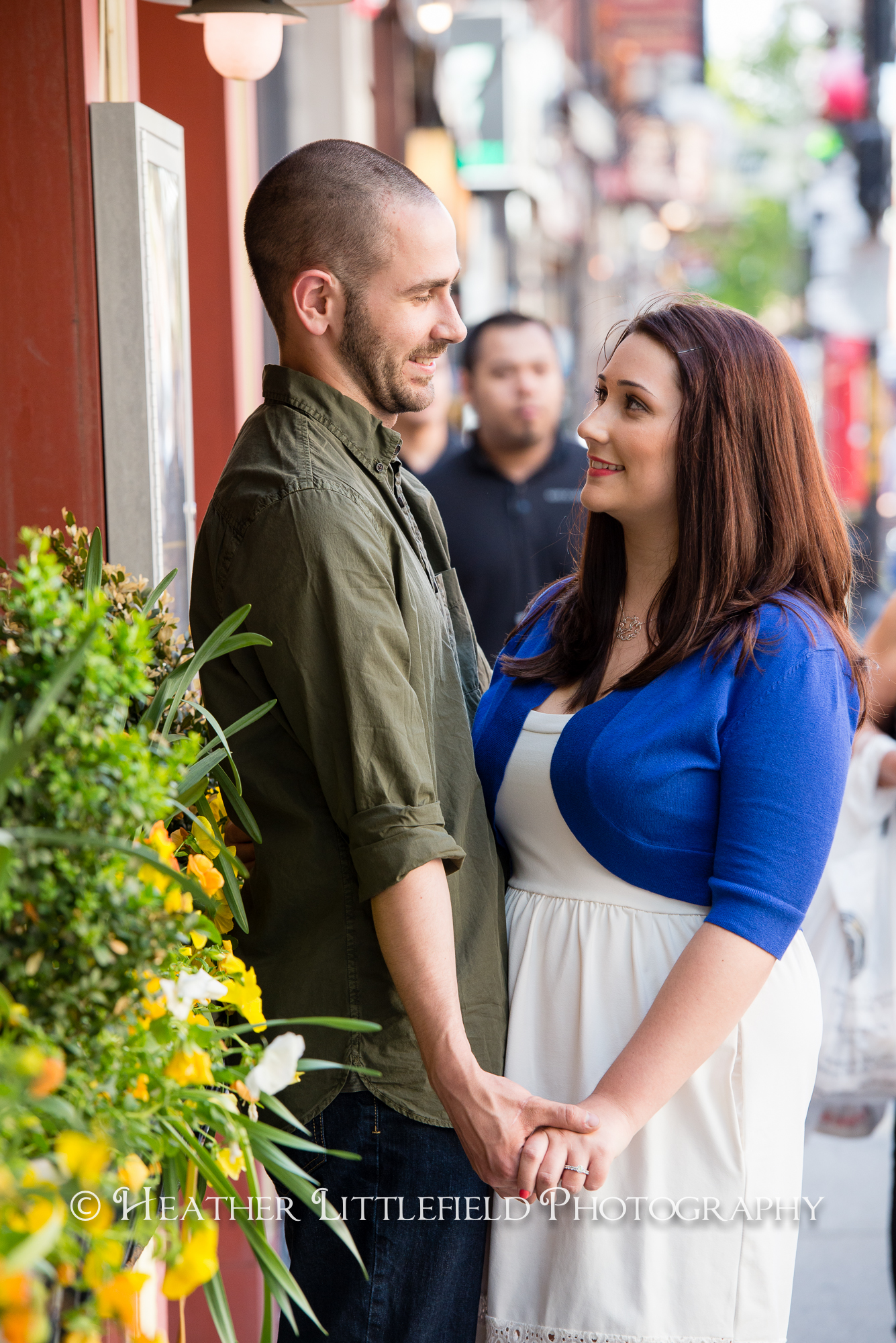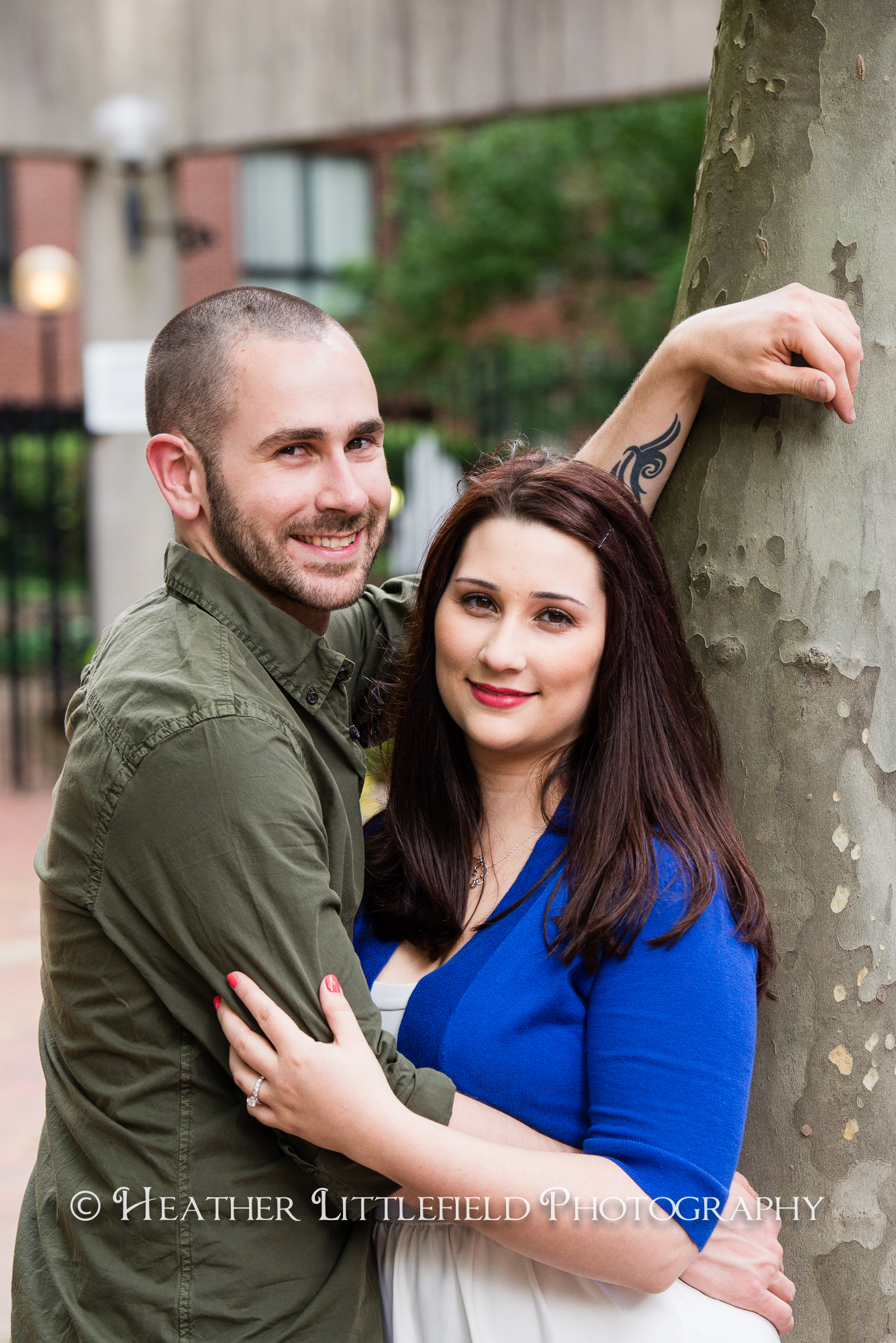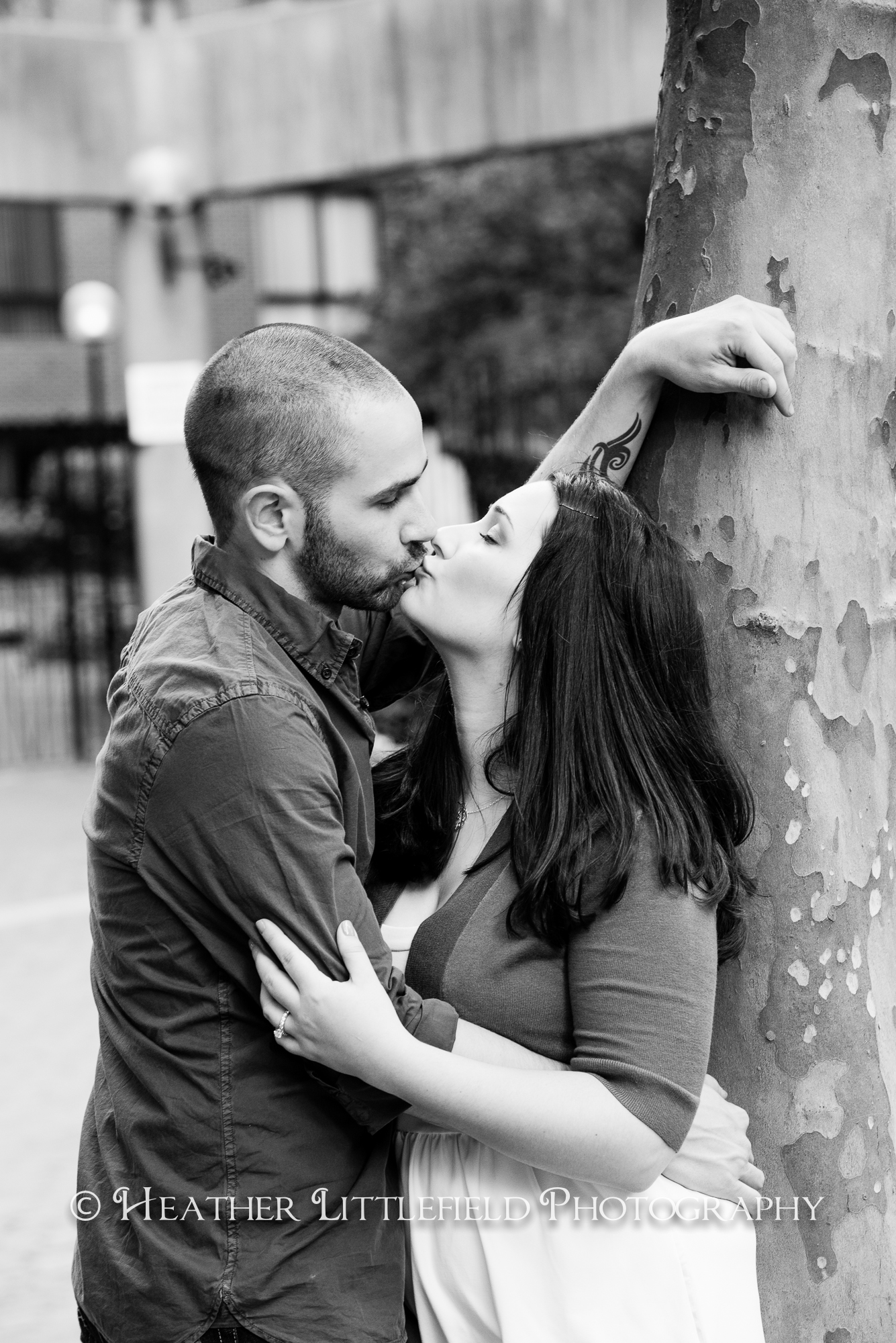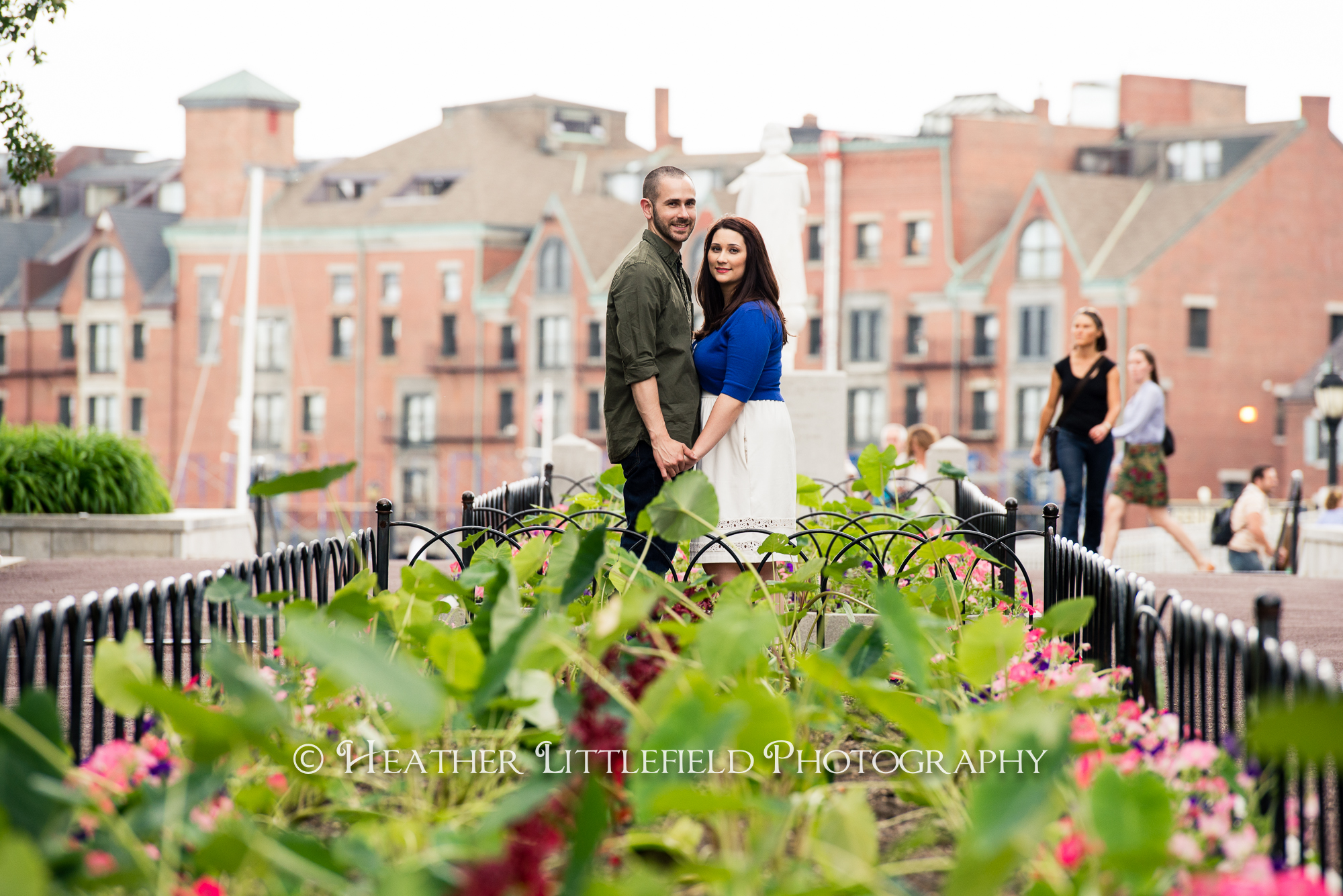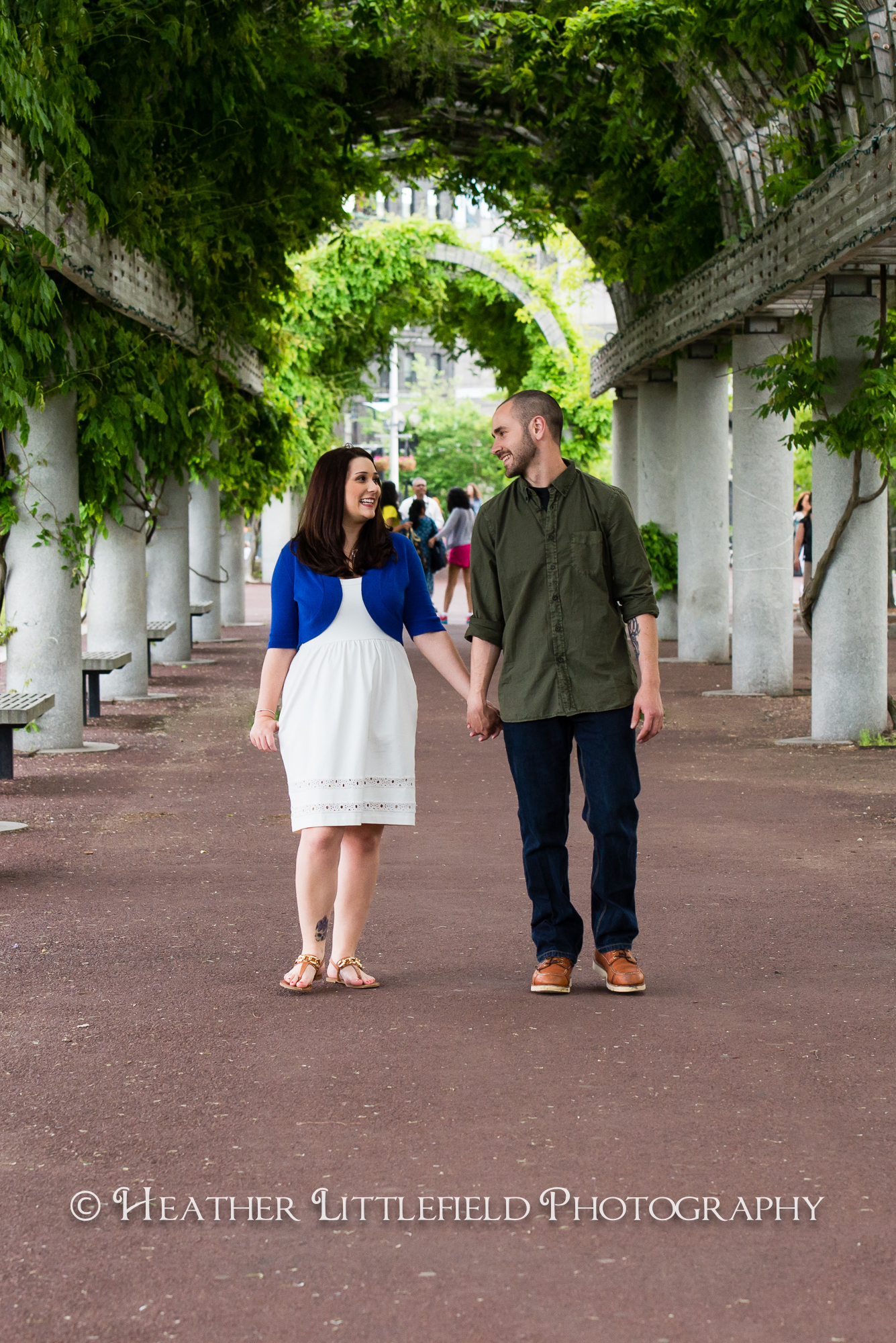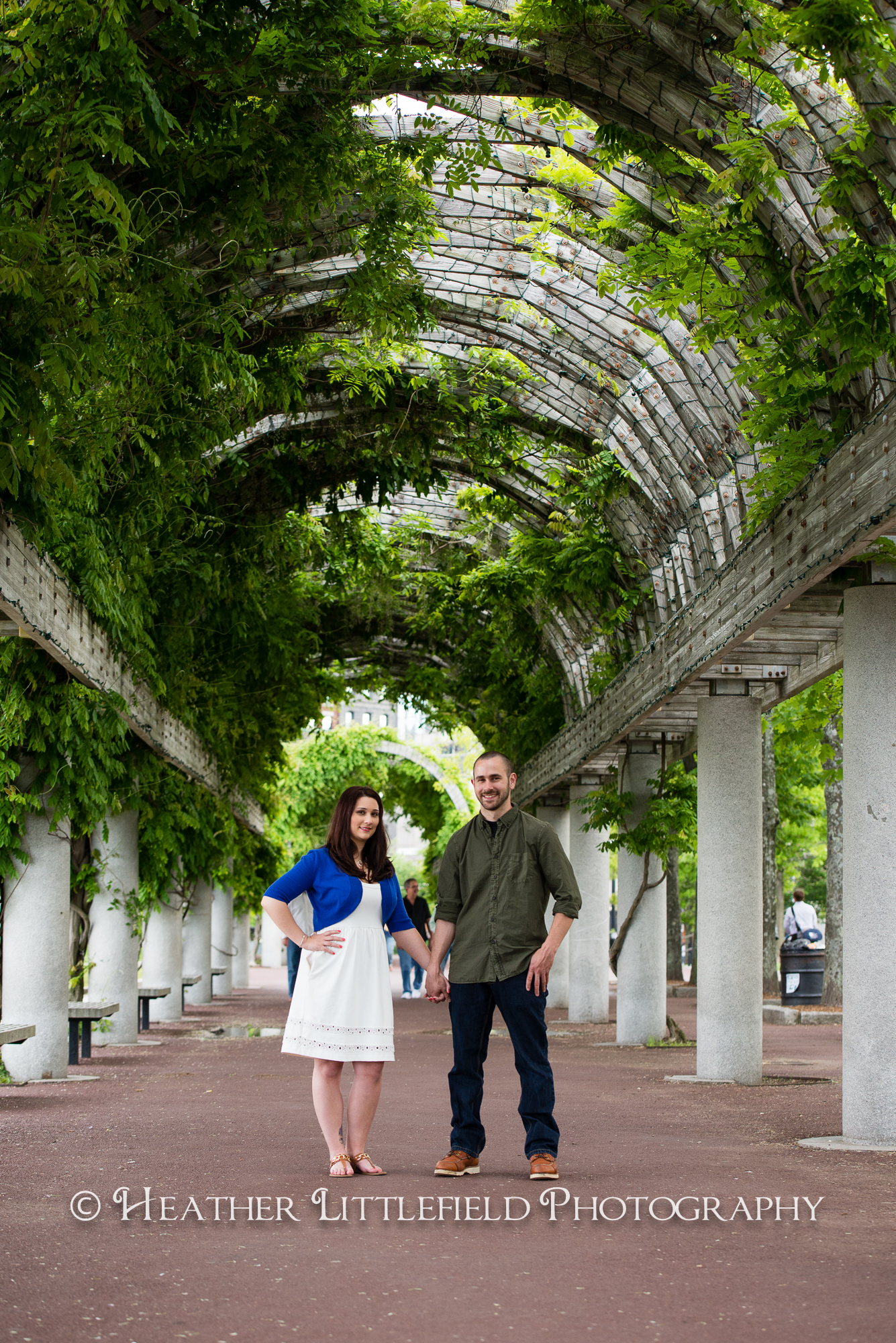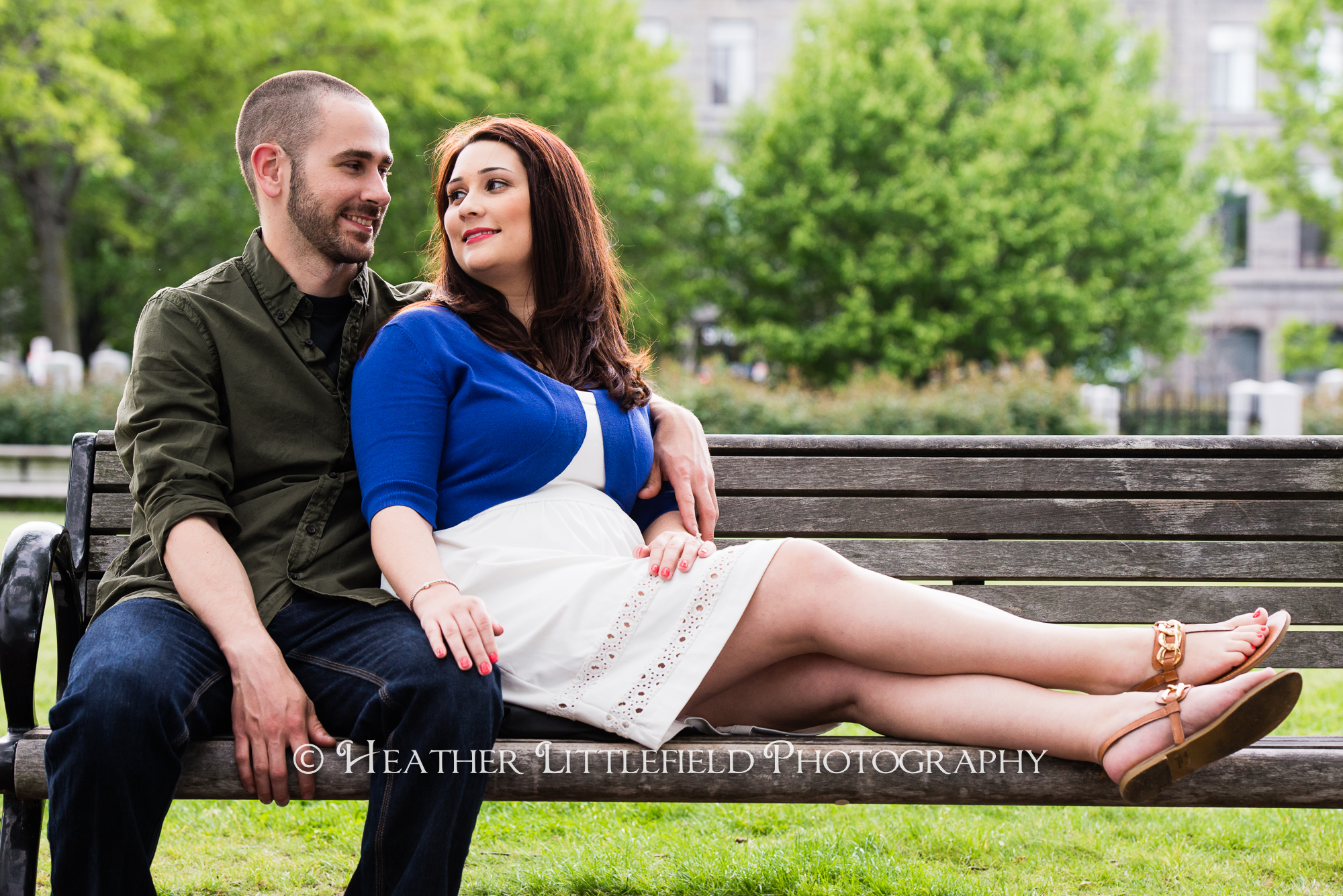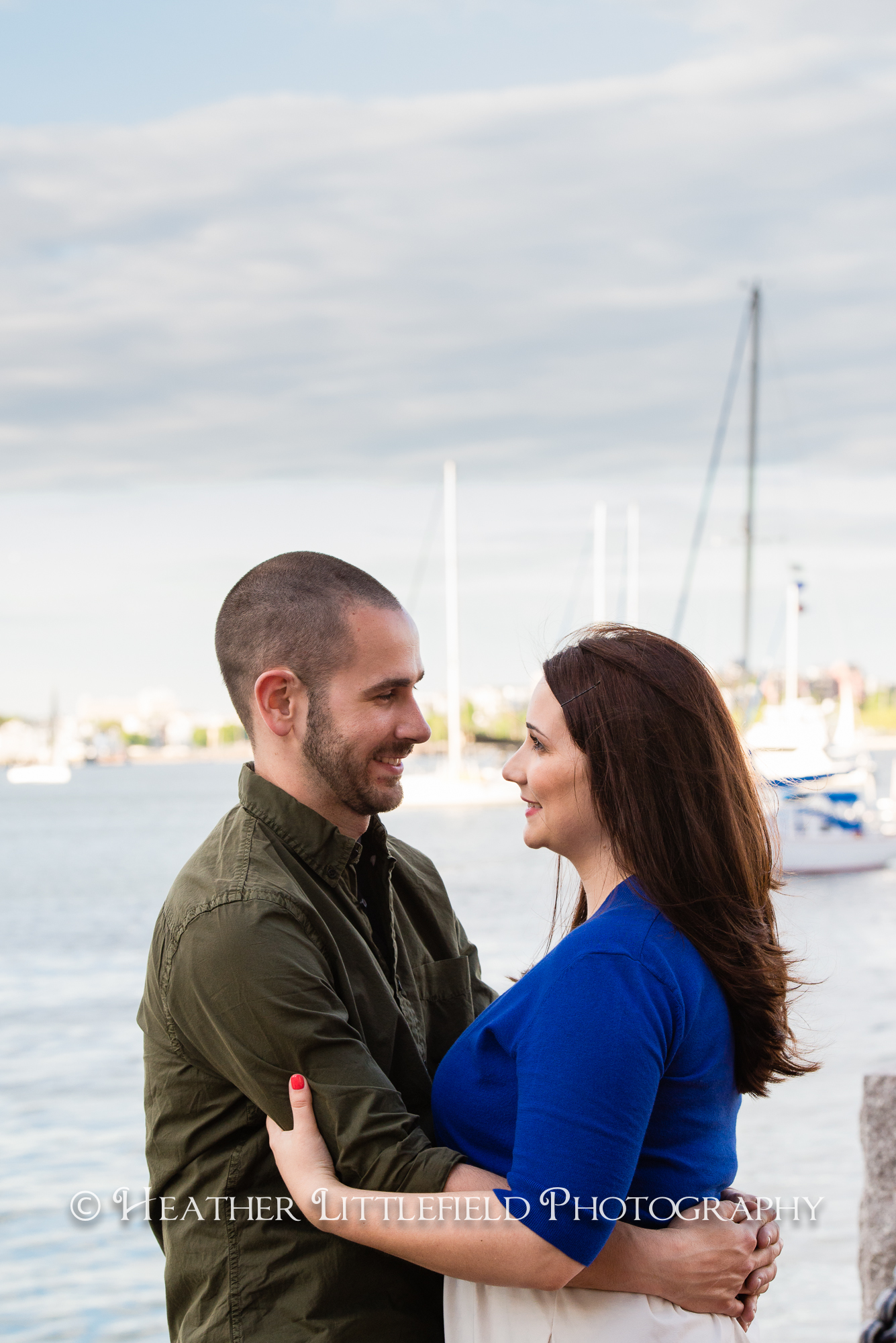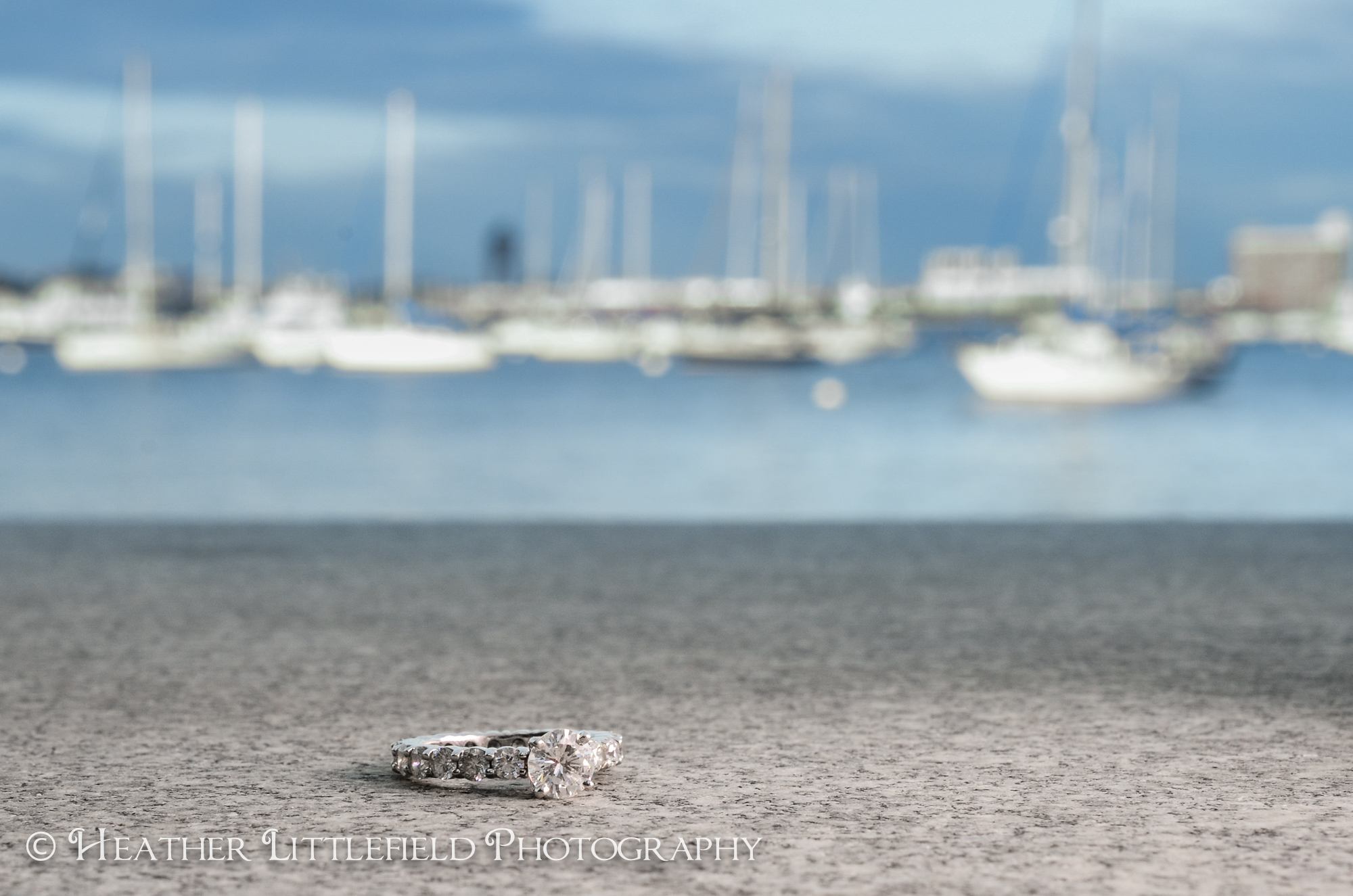 And thanks again to Dino Rowan Photo for all of the help!  Here's a pic of me in action 🙂  Check out my awesome leather camera harness from Holdfast Gear.  They have great camera accessories for us photographers who are always on the move.  It's great to get home from a wedding or photo shoot and not be sore!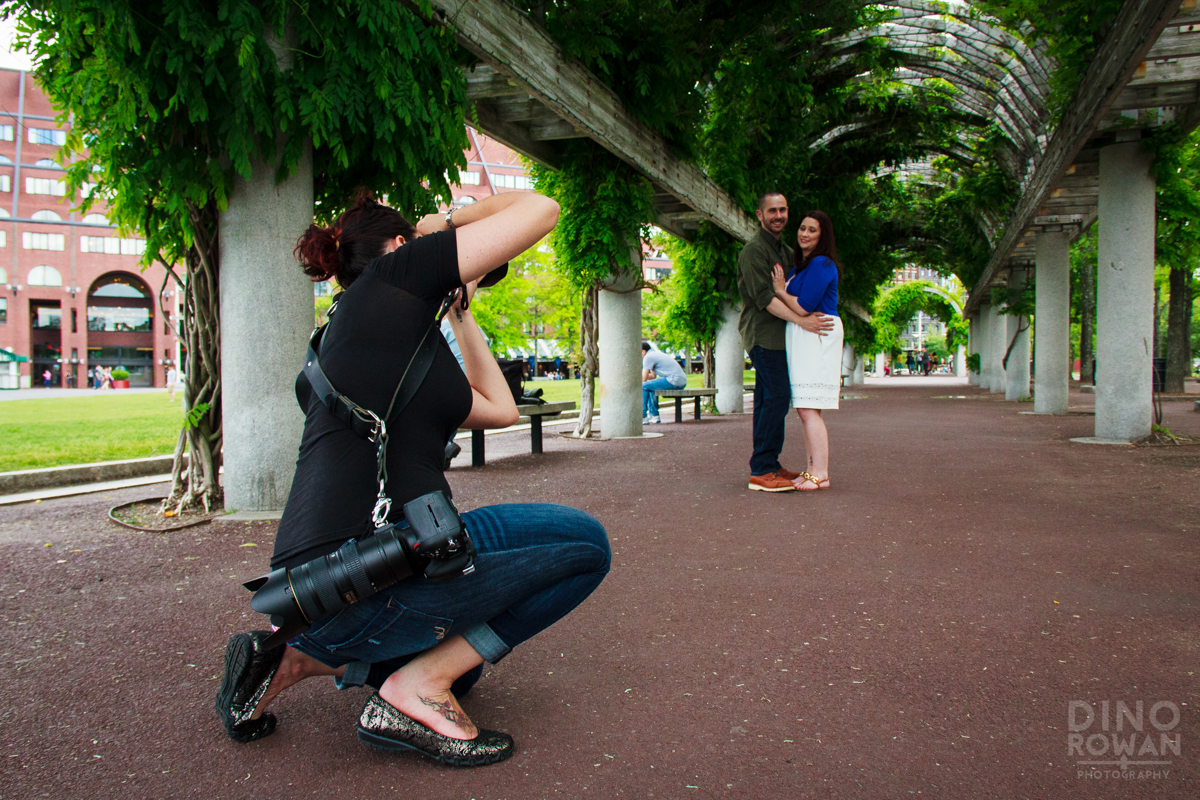 All content and photos ©Heather Littlefield Photography