Luna Mae is Growing!
I figured I'd share a couple of Luna pics since I haven't since she joined the family.  She is now around 5 months old and growing like a weed!  The photos are from the day she came home, the first week, 1 month after she came home, 2 months, and the last one is from a couple weeks ago.  You can also see the stages of me growing out my hair 🙂
I don't think I'll be able to hold her for any more photos.  The bottom collage is just a small showing of what it took to get the final picture.  I almost lost a pearl earring in the process, luckily hubby found it!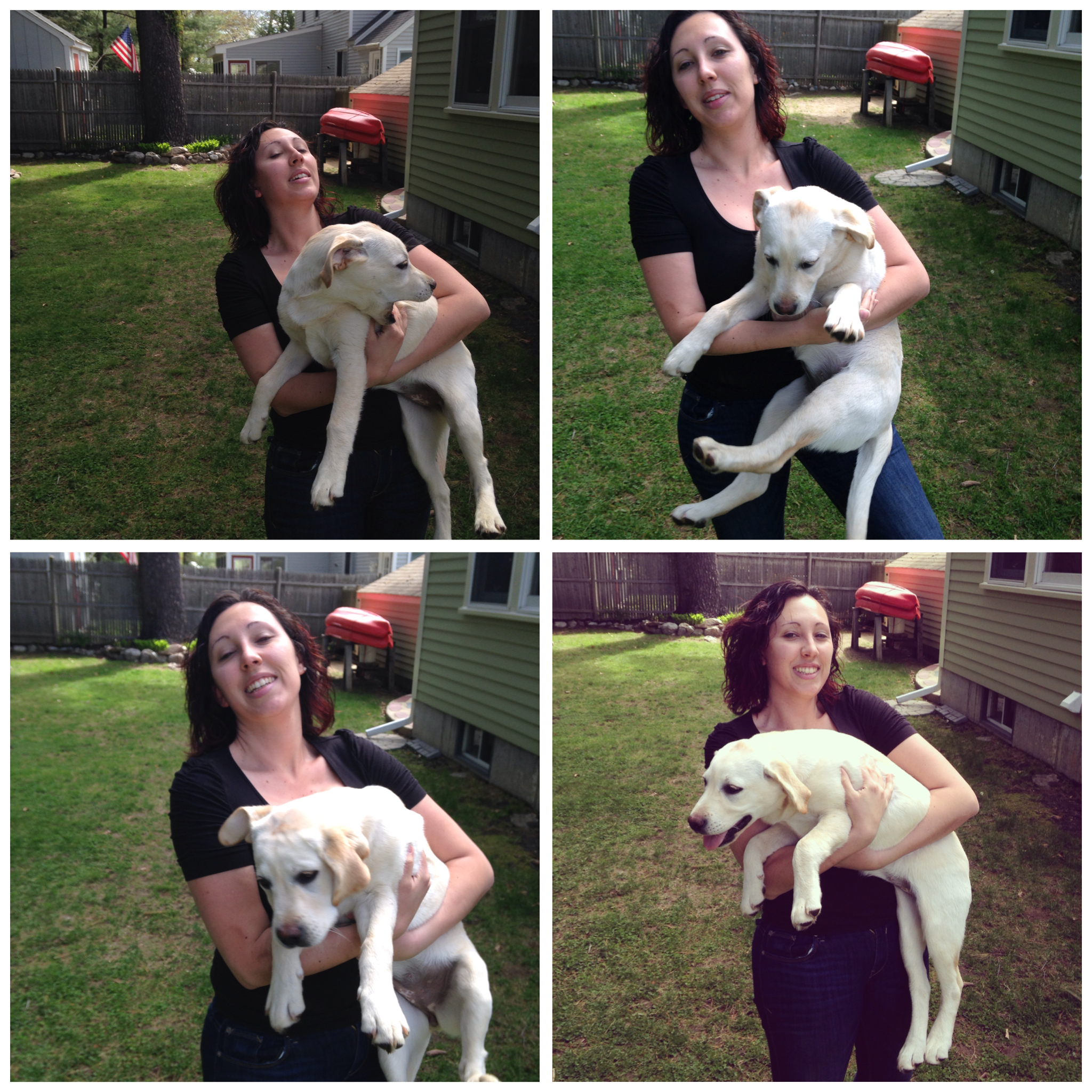 All content and photos ©Heather Littlefield Photography