Stone Mountain Arts Center Site Visit
Busy time is quickly approaching!  Starting on May 25th is my first wedding of the summer season, and I have either a wedding or another event every weekend through the end of June.  Then a week or two break before starting up again in July, but I'm ready to work!  It's been a quiet couple of months after all of the awesome couples I met in the winter and spring.  I still have plenty of dates open for the end of this year and for 2015, so if you're still looking for a photographer for your wedding, be sure to book your date soon!
This past weekend I took a trip to the Stone Mountain Arts Center in Brownfield, Maine to do a site visit.  It is a beautiful venue, definitely a little hidden gem.  Thankfully my GPS found it without a problem.  It's a very cute and rustic barn with another room where they hold performances.  It's a great venue for the non-traditional bride and groom and I can't wait to take some amazing photographs.  The couple will be getting married on a really cool stage with lots of twinkling lights.  They love music and are incorporating a lot of neat little things into their wedding day, which you'll just have to wait to see after the wedding!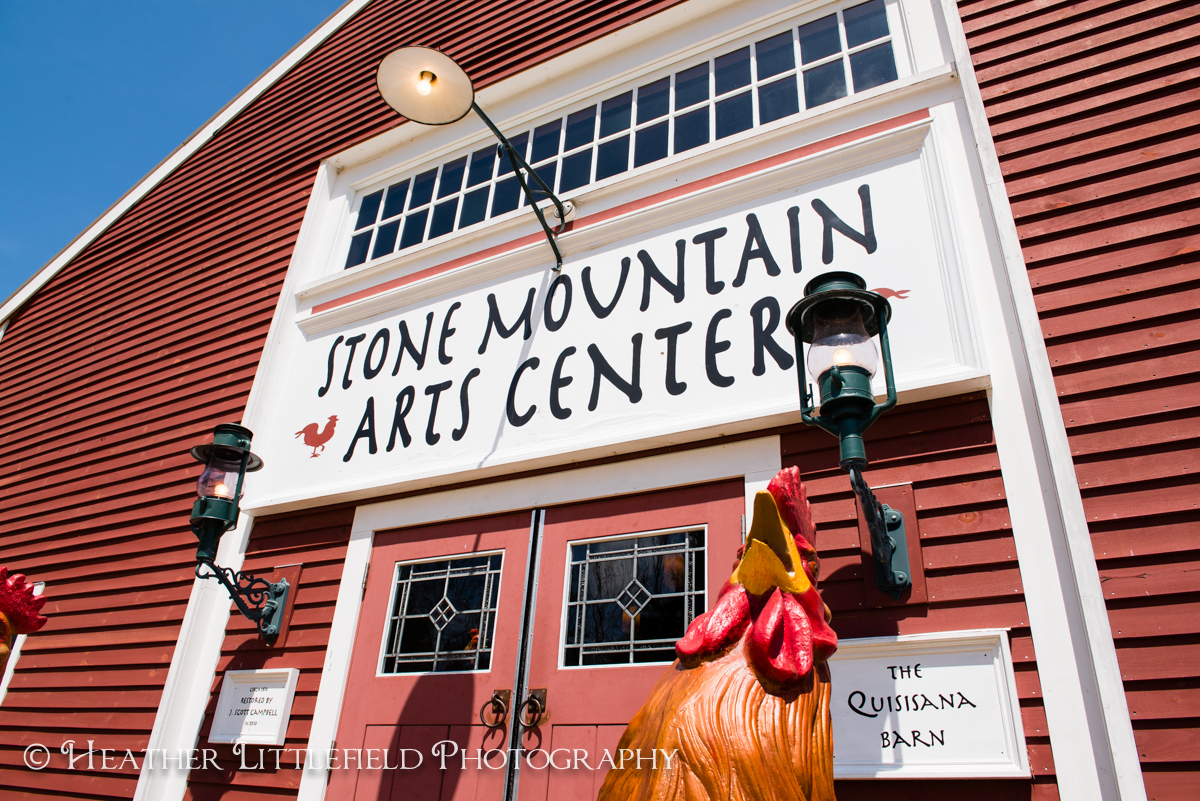 The wedding isn't until August, but I decided to go up since the couple was going up that day anyway to finalize some things with the wedding coordinator.  It actually worked out great for all of us to sit down and go over the plan for the day.  Now we are all on the same page and I have a feeling this wedding day will go very smoothly.
The trip up and back was a beautiful scenic drive through New Hampshire, and I even stopped for a few photos on my way home!  I would have stopped for more, but had to get home to my pups since the Husband had his own video shoot all day and they can't be left home alone too long. Here's one photo I shot of a pretty little bog/pond with some beautiful mountains in the distance: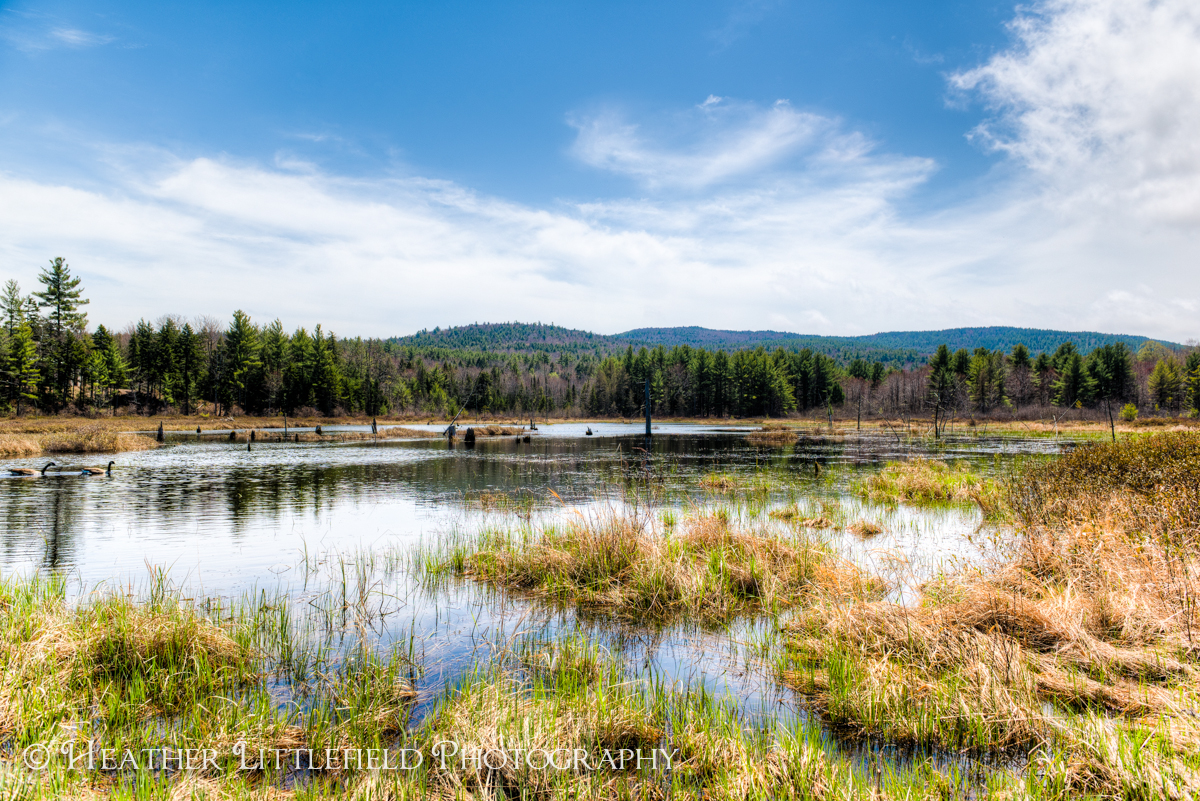 I just got my dream wedding lens (the 24-70 2.8 for those who are wondering) so I'm thoroughly enjoying shooting with it and not having to return it to a rental company.  My ultimate dream landscape lens is the Zeiss 15mm 2.8, but I need to book a lot more weddings before that happens, or you know, win the lottery 🙂
All content and photos ©Heather Littlefield Photography