Family Portraits – Jennifer, Mario, and Baby J
I almost forgot to blog this session from over the summer!  It's a little late, but better late than never, right?  In November of 2011, I photographed Jennifer & Mario's intimate home wedding, which they celebrated with a small group of family and friends.  I was thrilled when Jennifer contacted me this summer to come shoot their family portraits with their new baby girl.  To make things as easy as possible, we decided to have their session at their home so the baby would be most comfortable and easy to work with.  She was around 2-3 weeks old, so we were a little past the typical "Newborn Photo" stage.   Those photos have to be done within the first 7-10 days at the latest if you want the sleepy, squishy baby pictures with lots of props and hats.  We had great natural lighting in her nursery, which worked out great so I didn't have to use the flash and disturb her.  We went with a more "Lifestyle" type of shoot, capturing details of the nursery, and natural photos of the family, as well as some posed shots.  It made for a very easy session, and it was easier to comfort the baby when she was fussy or needed to be fed or changed.
It was very clear that she has her Daddy wrapped around her tiny little finger.  He was the only one that could calm her down when she was fussy!  Once we got her to sleep, we got most of our best photos.  She even stayed still enough to let me put one of my tiny tiaras on her head!  I had bought them for another photo idea, and tossed one in my bag on a whim before the session.  It turns out that her nursery was decorated in a princess theme.  How perfect!  I'm honored that I have my first repeat client, and I hope to see them again soon!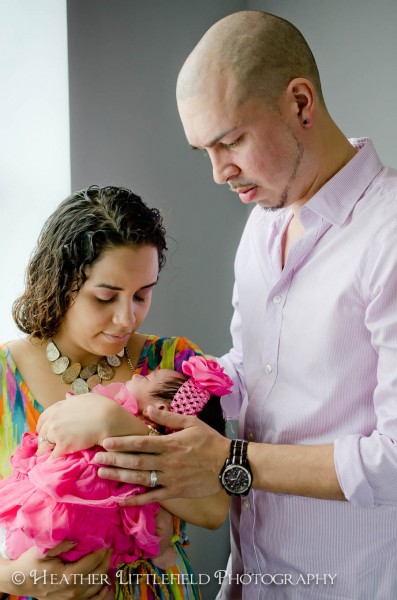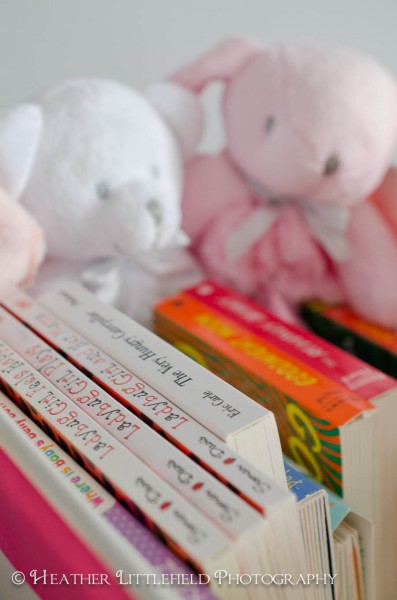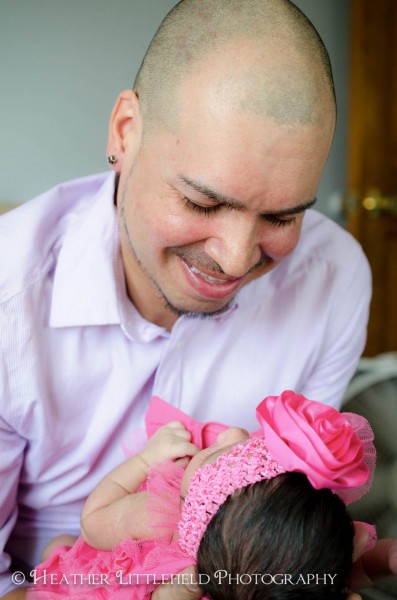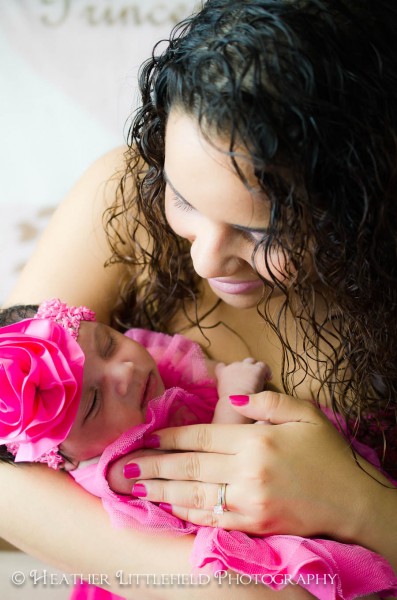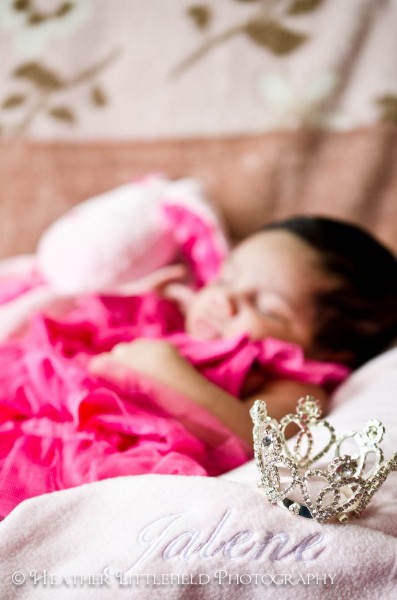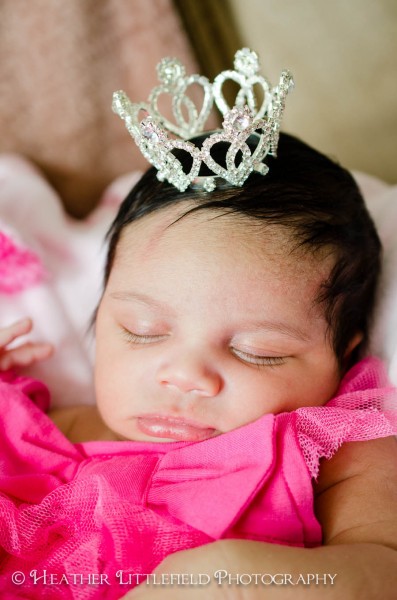 All content and photos ©Heather Littlefield Photography